Luxury living in a monumental building
Luxury living in a monumental building
For a century, this monumental school building was the set for progressive figures and inquisitive young women who wanted to participate in social life. Although the first foundation of Lyceum was laid around 1920, the origins of this special place and its history lie much further in the past. We would like to take you through time.
"I am not asking for freedom of thought. I have that."
Winter residence of Belle van Zuylen
Lyceum is an attached wing to the canal house located at Kromme Nieuwegracht 3. Since 1770, this has been an iconic canal house for the streetscape. It was also the beautiful home of writer Belle van Zuylen. Together with her family, Belle lived at Slot Zuylen. In winter, this house on the Kromme Nieuwegracht was their residence.
Belle van Zuylen was an enlightened writer of French nobility. In this winter residence, she wrote her novels and portraits. Here, she composed and philosophised.
Let's take a leap in time. From 1920, Kromme Nieuwegracht 3 served as a stage for atheneum students of the progressive St. Bonifacius Lyceum; the first secondary school where boys and girls were taught in the same classroom. 
As more space was needed for the St. Bonifacius Lyceum, the third floor was added to the building in 1925. The backside was extended with classrooms. A beautiful wing with lots of windows and an authentic staircase. This was the very beginning of Lyceum. 
After St Bonifacius Lyceum, Schoevers moved to Kromme Nieuwegracht 3 in 1994. This was one of the first colleges to give women a chance in the labour market, by imparting sound knowledge and skills for an office job.
The building at Kromme Nieuwegracht and Lyceum share the same history, but last year they were split to serve two different purposes. The canal house was renovated into a modern office building called 'Van Zuylen', and completed in June 2022. The classrooms were transformed for residential use. The two uses are still connected and still share some spaces, such as the elevator, parking spaces and the private courtyard.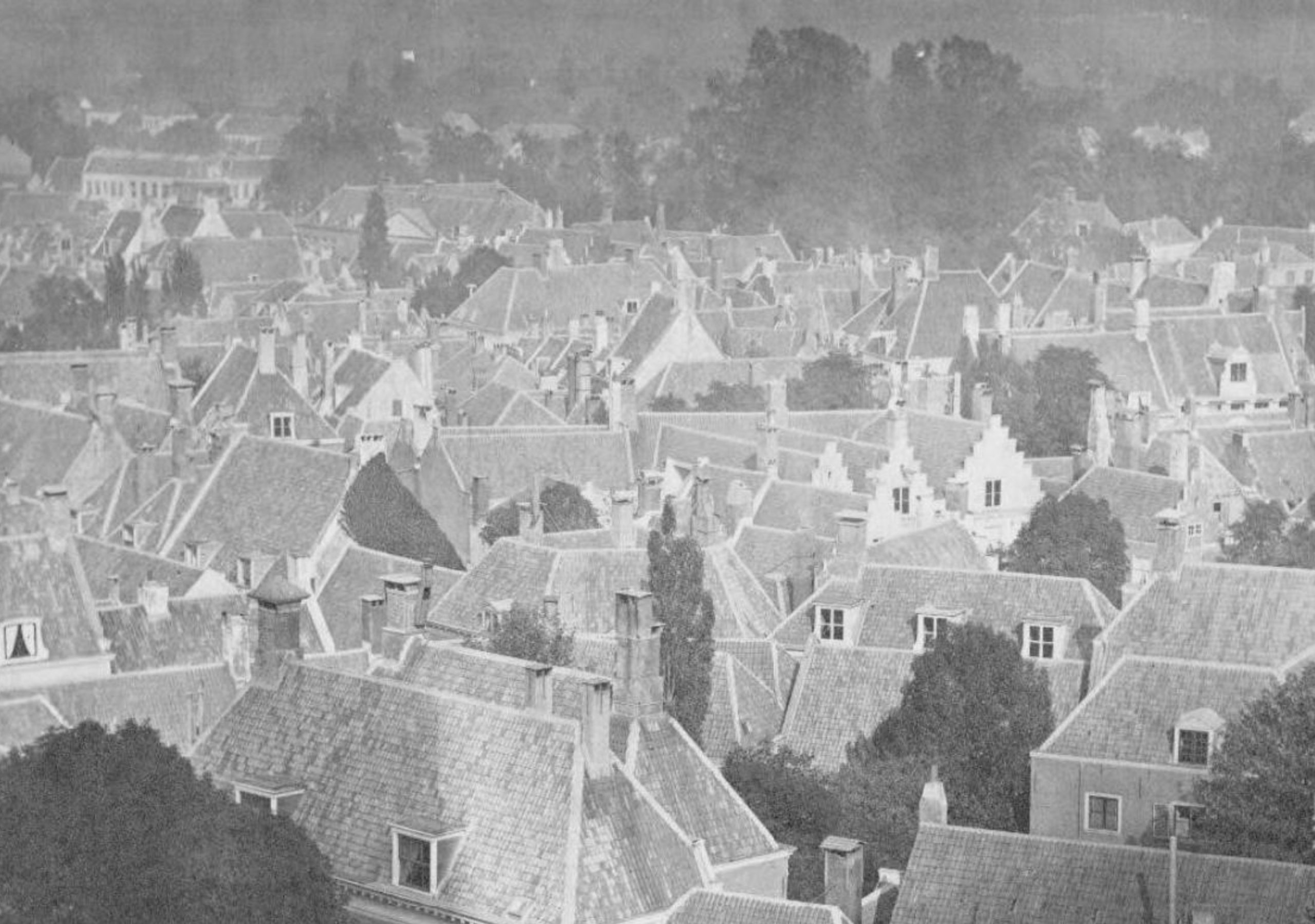 There are only a few residences available, so be quick! To apply, send an e-mail to huren@bridgesre.nl with the following details:
The house numbers of the homes you prefer (minimum one and maximum three); and

Depending on your income situation, the following documents:
Don't forget anything! We can only proceed if your application is complete. You can expect a response from us within one week. Don't worry, your data is in good hands with us. Our privacy statement explains what we do to ensure the security of your personal information.
Disclaimer
This promotion is not an offer. It is a registration request to interested parties to be kept informed about the advertised residences. No offer of the advertised units can be made by the owner, Bridges Real Estate, and no deposits can be accepted, or reservations, binding or non-binding, made. Drawings and renders of the building are artistic expressions and reflect the planned scale and spirit of the building. Such images are for illustrative purposes only.
www.bridgesre.nl